Hey guys. I'm Mallory, and I'm from Midland/St. Catharines, Ontario. Right now I'm living in Wasaga Beach for the summer with my boyfriend, 3 other tattoo artists, and a piercer. My boyfriend has been tattooing for a couple of years, and is already one of the best in the area. If anyone is going to be in Wasaga Beach between now and September, and would like to get a tattoo, I recommend that you see MATT at PERFECT IMAGE (there are 2 shops there, he works at the beach front one.) If you are not going to be in the beach before the end of September, he will be working at the PERFECT IMAGE in London (Ontario) later in the fall (October/November.)

I did not have any tattoos before I met Matt, and now I have 2 beautiful ones (the second is not quite finished.)

My first tattoo, done in one hour-long sitting.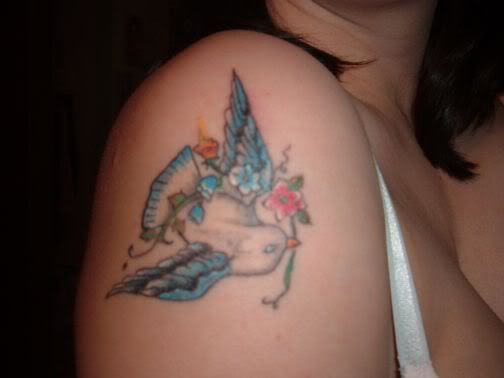 Here are the stages of my second and most recent tattoo:

Stage 1: Outline (1.5 hour-long sitting)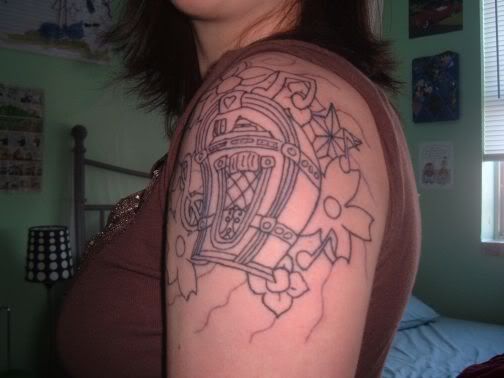 Stage 2: Colour (2 hours)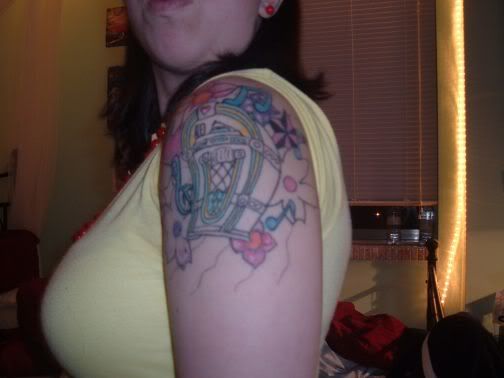 Stage 3: More colour, and shading (1.5 hours)



Stage 4 will be the final stage. All that is left is the gray shading in the swirly lines that surround the piece, a bit more colour, and more black and white shading. This is probably happening today, so I will post the final outcome in the near future.


So if you are looking to get a tattoo in the Wasaga Beach or London area, track down this guy (MATT!)